COMMUNITY EVENTS & SPECIALS
We are currently not offering any events or parties at our location due to to Covid-19 pandemic and staffing issues.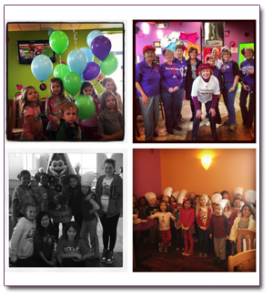 Peace A Pizza loves being an active member of the Catonsville and Arbutus communities! We proudly belong to the Catonsville Chamber of Commerce and the Arbutus Business Professional Association and are delighted to sponsor UMBC Athletics and Catonsville and Arbutus Youth Leagues.   For more information about or to RSVP to any of our events, email Sally at catonsvillepap@gmail.com.
Celebrate the Holidays with us!
We are hosting all f the events below from now until we close for the holidays. Simply ask a Peace A Pizza employee to put a heart next to each event in which you participate. Every flyer that has four or more hearts will be entered in a drawing to win a $50 gift certificate.

**For all events ,Please RSVP to catonsvillepap@gmail.com**

Click Here to download the Flyer

PIZZA FIELD TRIPS
Did you know that Peace A Pizza hosts field trips for preschoolers, kindergarteners, and scout groups?  On these two hour field trips, students participate in making pizza dough and sauce, learn how to make their own personal pizza and cookie, and leave with a certificate for a free slice of pizza.
GIRL SCOUTS BEHIND THE SCENES TOUR
Earn your pizza badge with us! Each girl scout will learn the process of making pizza sauce and cheese, will make their own personal pizza and cookie, will receive a badge for their vest, and leave with a certificate for a free slice of pizza!
BINGO NIGHTS
We host BINGO nights quarterly! You can play ten games of Bingo (which have some awesome prizes!) and receive a pizza slice and a drink.  All are welcome!
Craft Night
Get your child in the holiday spirit with one of our craft nights!  The $12 per child cost includes a pizza slice, a drink, a cookie, and two hours of entertainment. Drop your child off, or stay and join in the fun!   Sign up for one of our events today and join in on the fun!
IN THE NEWS
Learn a little bit more about what it took to get the business started. http://archives.explorebaltimorecounty.com/business/111907/owner-finds-it-takes-lot-dough-run-peace-pizza/   Learn how we love other Catonsville businesses! http://www.baltimoresun.com/news/maryland/baltimore-county/catonsville/ph-ca-dog-grooming-0828-20130828,0,4655816.story   Read a review from the City Paper! http://citypaper.com/eat/peace-a-pizza-1.1426630   Learn how Sally Grace, owner and manager, received the Catonsville Chamber of Commerce's 2013 Businessperson of the Year Award. http://catonsville.org/newsletter/GCCC-Nov2013.pdf