BABAS
 410-747-2299
All of our desserts will be for now available on the Peace A Pizza ground counter for your convenience. Our custom orders will be picked up here as well.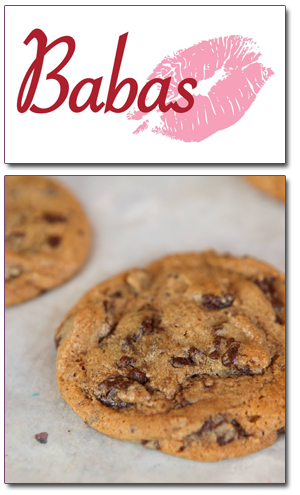 Babas is located right next to our Peace A Pizza in Catonsville. Step over to our newly expanded space for some awesomely fresh desserts. Babas offers Hershey's ice cream in 24 different flavors and Hope's daily fresh baked cookies in all of your favorite flavors. To make the cookies extra delicious, have them heated in the oven or make a cookie sandwich with a scoop of Hershey's ice cream! You can also find delicious fruit smoothies, milk shakes, brownie slices, cookie cake slices, banana and pound cake slices, cake pops, and cupcakes..
Babas makes custom cakes, cookie cakes, cupcakes, and cake pops. Please contact us at babascatonsville@gmail.com with your order or for more information and please provide at least one week's lead time.
HOURS OF OPERATIONS
Monday – Thursday: 11:00 AM – 7:00 PM
Friday: 11:00 AM – 8:00 PM
Saturday: 11:00 AM – 7:00 PM
Sunday: CLOSED